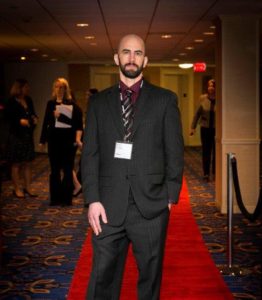 Hey, world! My name is Vince. Welcome to my humble, little corner of the internet where I share my travels, thoughts, and experiences.
As of now, the bulk of my site's content surrounds my decision to quit my job on May 31st, 2016, sell most of my stuff, and then start traveling for the first time in my life. On November 4th, 2016, I left the United States and traveled through Europe, Southeast Asia, and Iran.
I didn't return to the U.S. until January, 27th, 2020 when, a few days later, I accepted a dream position as the Executive Director of my then-favorite nonprofit. In that versatile role, I was brought on to serve and provide leadership in improving operations (a handful of the results we were able to accomplish under my leadership are summarized on my LinkedIn page). Since then, I've moved on and reestablished myself in Florida, the state where I've spent most of my life.
Now that my travels are over, I plan on telling some previously untold travel stories and sharing some thoughts on a variety of topics. Feel free to join my newsletter and let's see where this thing takes us!
---
For links to my social media and more, check out the support page. Just for fun, I made this lawmaker's page.